Got the Feels was created for a course project in COGS 121: Human-Computer Interaction Programming Studio at UCSD. Four teammates and I created a website aimed at destigmatizing anxiety by visualizing data on anxiety hospitalizations around San Diego county and providing an opportunity for interactive data exploration for our users.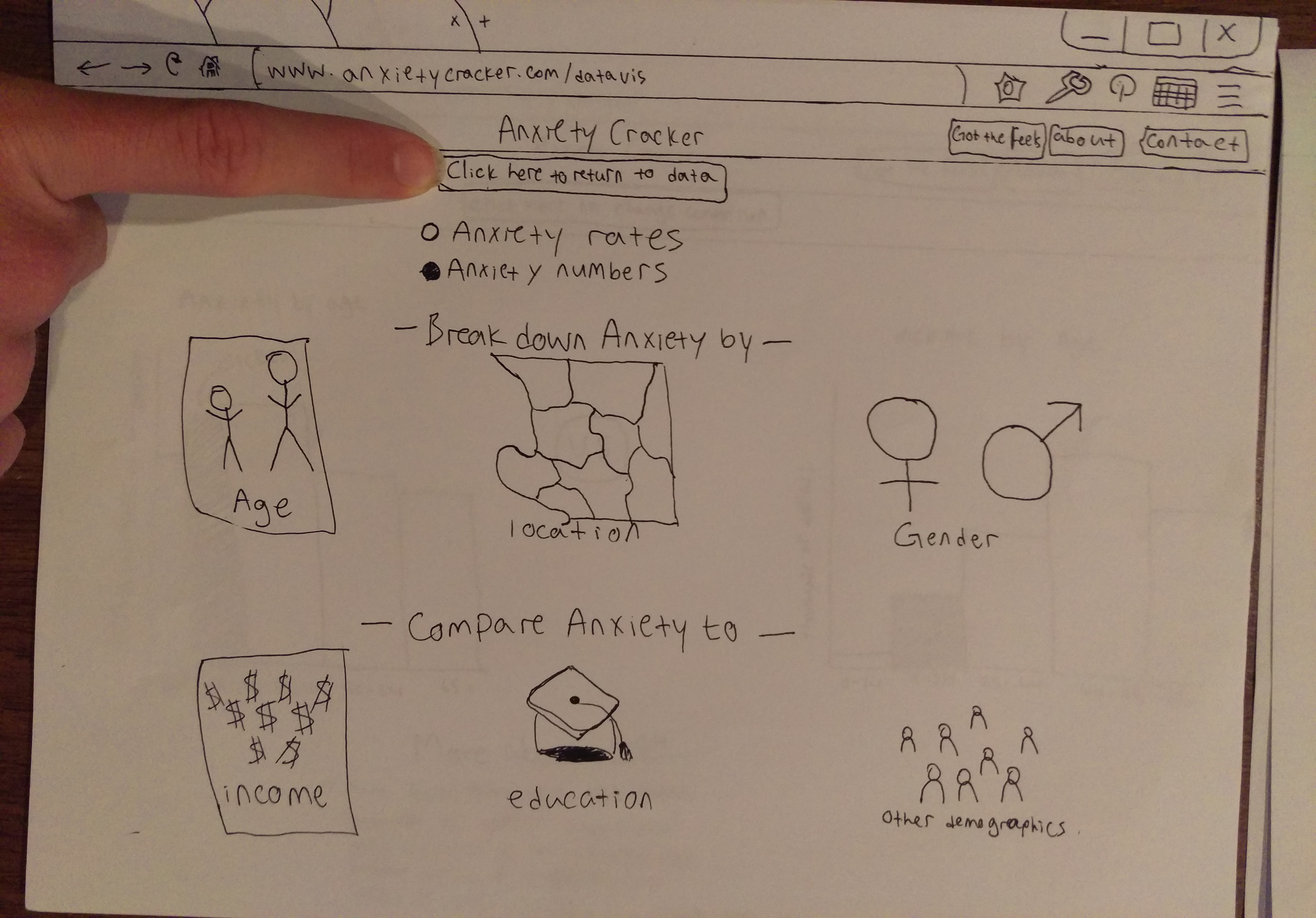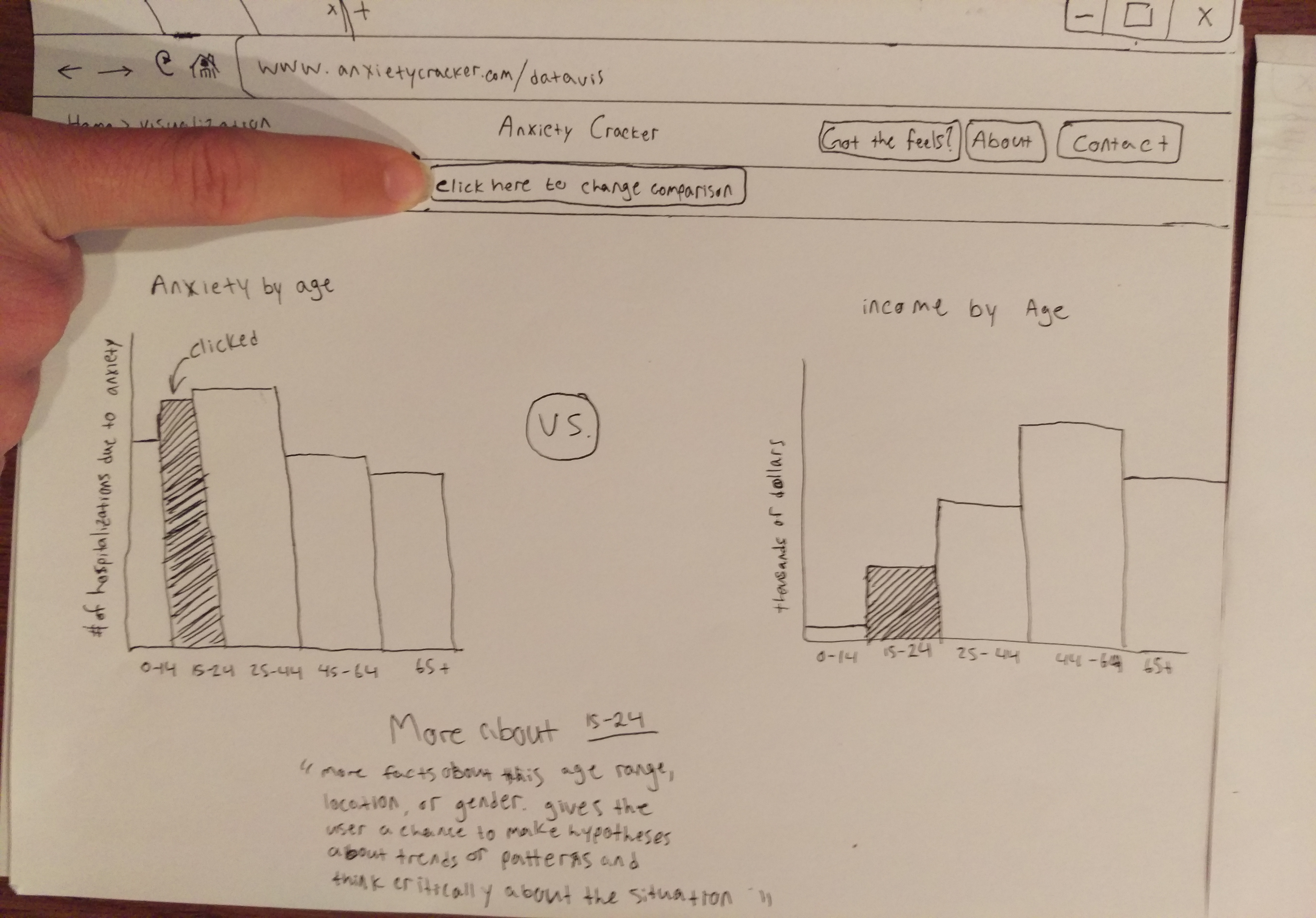 Our team sketched ideas for visualizing anxiety by different categories such as age or location. We then brainstormed what types of visualizations or charts a person might see and how that information would be designed on a page.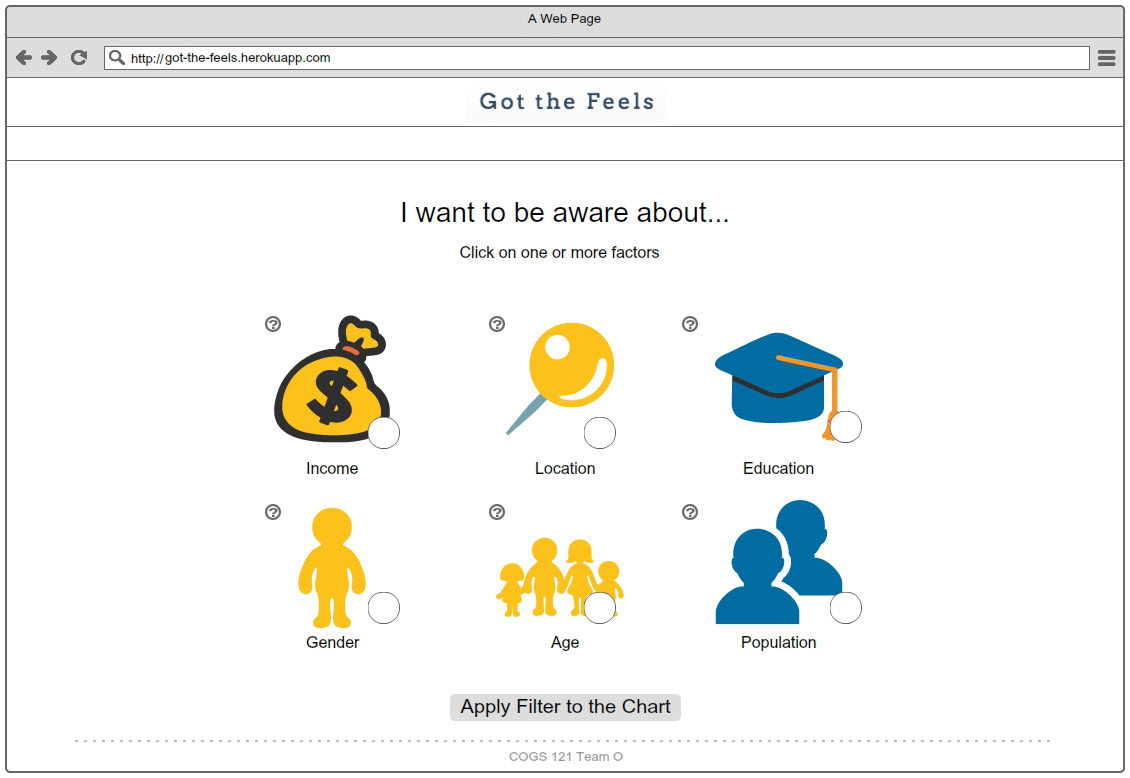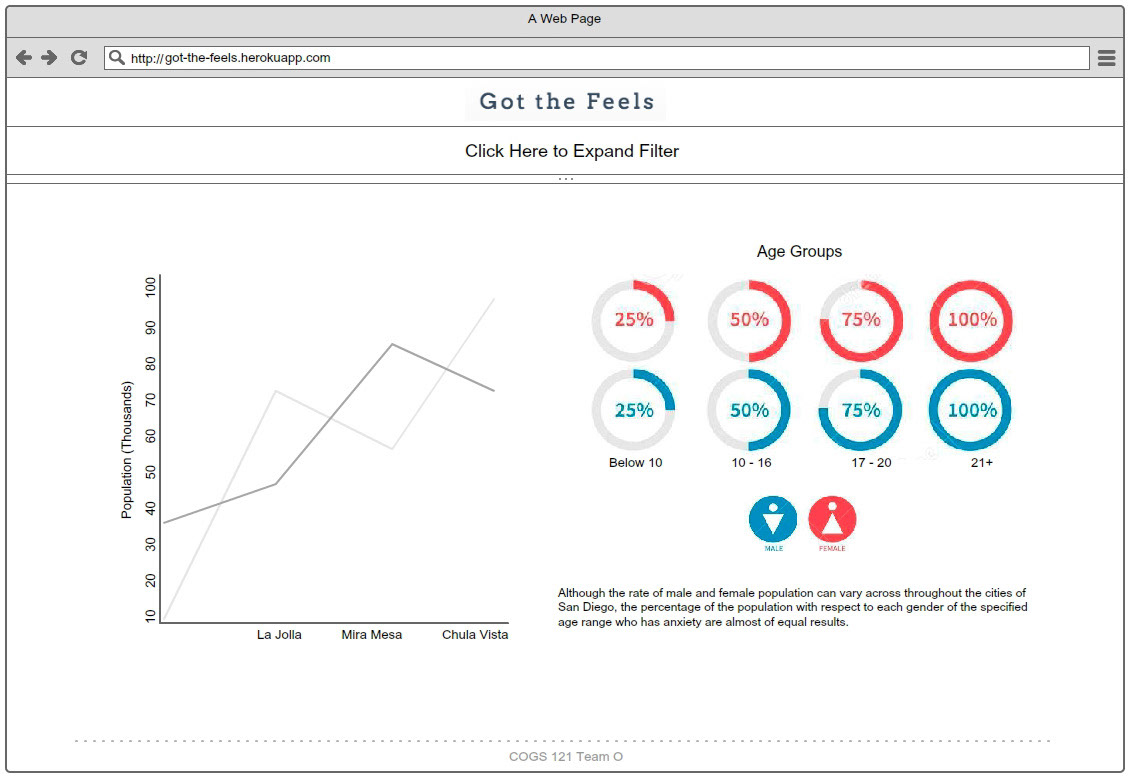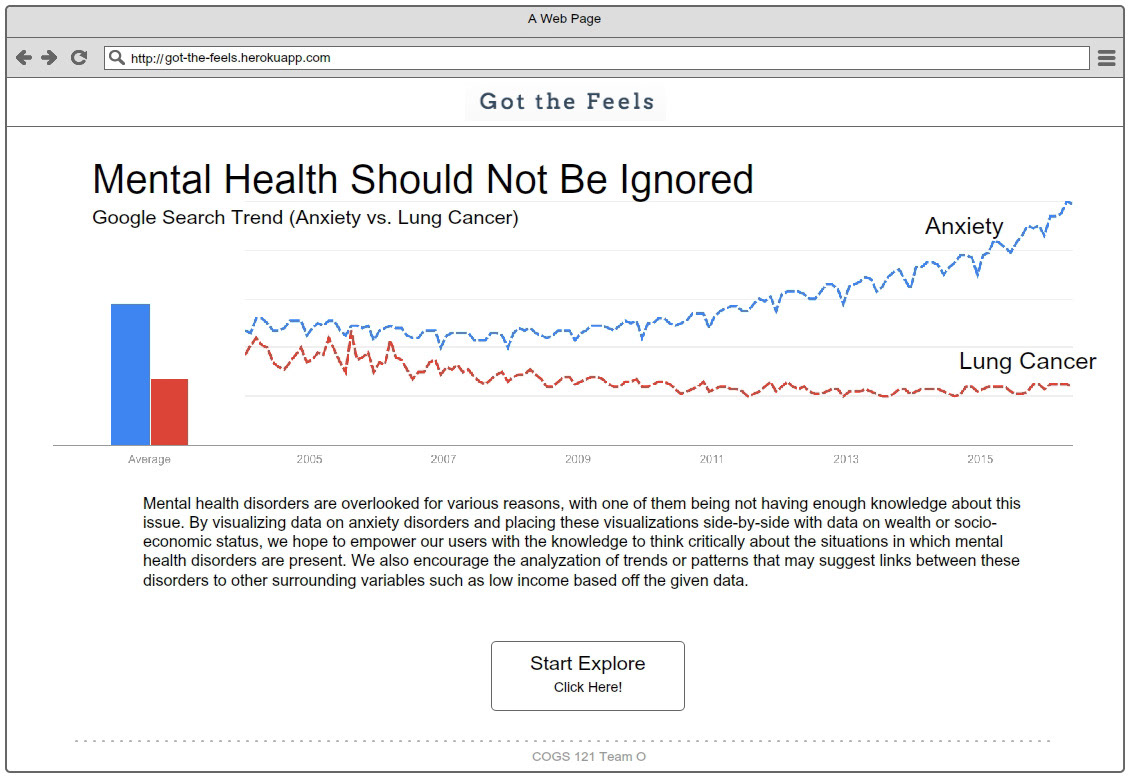 After our initial sketches, we iterated on the designs and developed high-fidelity wireframes. The wireframes allowed users to interact with the website by comparing different visualizations and understanding how anxiety rates change depending on the category.
Got the Feels aimed to 
destigmatize anxiety through a unique combination of data visualization and social media
. The purpose was to present information to users in an easily understandable manner that would cause users to think critically about the pervasiveness of anxiety which they could then discuss through the social aspects of the website. The website is currently offline, but you can learn more about Got the Feels by watching the video we created!